Category: Annuals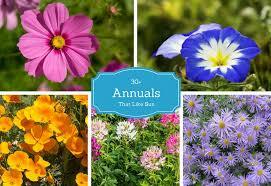 Annuals For Sale in Orlando
Why Choose Annuals
Are you looking for flowers that are not only beautiful but grow easily in your garden? Annuals are your solution. The benefits of annuals are extensive, but nothing quite beats their beauty. They come in bright colors that bloom more frequently than other types of flowers so long as you give them the care that they deserve.
Annuals can go in many locations. You can place them in flower beds to bring color to a garden or have them gathered in containers or hanging baskets. They are also strong growers that can bloom the entire season and come in a number of varieties.
So long as you have sun, you'll have a place to put your annuals. Even if you have your annuals in a flower bed, you don't have to worry about animals and small critters disturbing them thanks to the resistant varieties that we offer.
How to Care for Your Annuals
Annual plants are like any other flower and generally need a fair amount of care. This means that you will need to water them every day or you risk wilting. You do not want to wait until your flowers look like they need to be watered. Instead, you'll want to look at the leaves to see if there is a lack of gloss which could indicate the plant is thirsty. Another sure way of telling whether the plant needs to be watered is by sticking a finger in the soil and checking its dampness. You'll want to make sure that the soil is evenly moist at least two to three inches down.
One other thing to keep in mind when you are watering is that many annuals do not like water on their petals or leaves. You'll want to aim at the soil to keep the plant itself from getting too wet. You may want to invest in a soaker so you don't overwater the annuals or simply place your hose on the ground at a drizzle. When in doubt about your annuals, it is never a bad idea to check with a professional.
Looking for Annuals for Sale in Orlando?
Annuals come in many shapes and colors. Finding the perfect ones for your garden can be difficult without the help of an experienced team at your side. That is why Sod Depot is here to help. We offer a number of annuals for sale in Orlando so you can find the ones that you need in the quantities that you need. Check out our selection below or visit us at one of our locations today!